Mechanical binding is the method of book binding that uses a metal or plastic filament to bind the pages of a book together, allowing the book to lay flat. This method delivers accurate crossovers, is economical for short runs, and offers plastic variants available in many colors. For manuals, school agendas, cookbooks, calendars and notebooks, mechanical binding is a time-tested binding style.
Wire-O binding: Wire-O binding uses a double wire to spiral bind a book, forming a continuous hinge of double loops of wire to hold the book covers and leaves together. This is a versatile solution for many book binding needs as it is durable, lays flat, very cost-effective, can be opened past the lay flat limit and fold over onto itself, and gives a more finished look because the connectors and hinges' ends are hidden on the inside back cover. Facing pages will also align perfectly.
Plastic coil spiral binding: Plastic coil spiral binding is run through a series of closely spaced holes near the gutter margin of loose pre-collated sheets. There are multiple color, size and pitch options for plastic coil and the resulting book product is crushproof, durable, has a clean modern look, and is very economical.
Plastic comb binding: Plastic comb binding is a plastic binding filament with regularly spaced teeth that open so they can be inserted into the punched holes and closed to secure the binding. It is economical for short runs, can have an imprinting on the spine, comes in multiple colors, facing pages align, and can be opened to have additional pages added.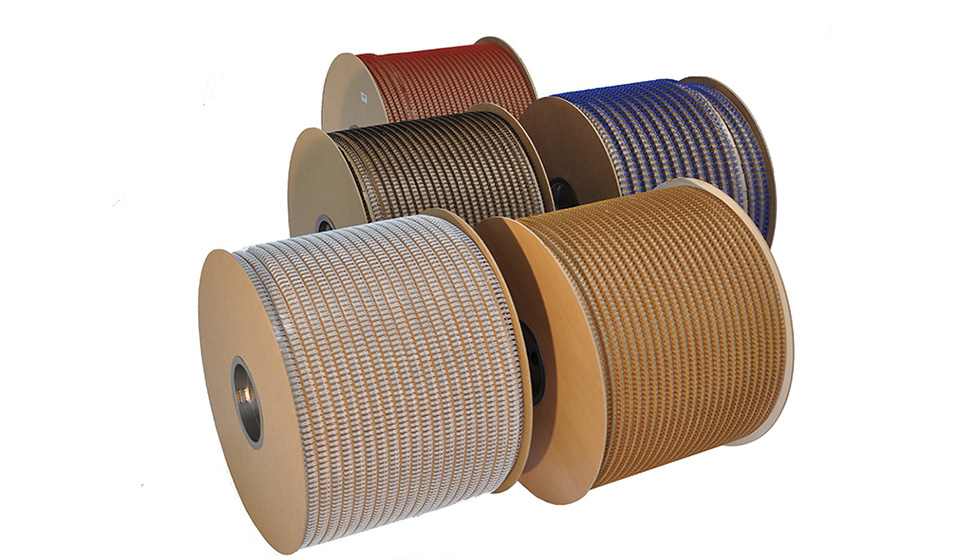 What is the difference between coil and comb binding?
The first difference between the two has to do with your ability to add or remove content. With comb binding, your book can be easily opened up to add or remove pages without destroying the binding. So if you have a document that changes over time, comb binding may be the better choice. You simply open up the binding, replace pages, and then close the binding. While it is possible to make such changes to coil-bound books, the coil must be cut and destroyed when the book is opened up to replace content. The book can then be re-bound, but it will be at a higher cost than with comb binding, especially with thicker books.
The second difference is durability. We've found that coil is significantly more durable than comb. Coil is made of thicker, stronger material. It also feeds through smaller round holes which run the entire length of the edge, as opposed to the larger, more separated rectangle holes drilled in the comb binding process. Coil doesn't have any moving parts, while comb bindings can come open. This means there is less wear and tear on the edge of a coil bound book. So if you need your book to last longer, coil is the better choice.