Wire Buckles Manufacturer & Supplier
WIRE BUCKLES
The high tensile galvanised buckles are engineered to perform with the highest joint efficiency in the strapping industry.
As trusted cord strap suppliers, KYA ensures that each part of our strapping system can meet the high demands of the transport industry. We use heavy-duty galvanised buckles with our poly cord strapping to ensure that your loads are always tight and secure.
Galvanized buckles are protected from corrosion, sea water and other climatic threats.

They are designed for easy threading and deliver the ultimate in high load performance.

They have outstanding slip resistance due to its self-lock feature in order to maximize holding power.

The production of all the wire buckles is fully automatic in our factory, which makes them very cost-effective.

Reliable quality, through the SGS TUV testing.

Easy operation , with the aid of strap tensioner,.

Can be used for large objects binding , such as: wood, steel, stone, etc.

Application range is wide, can be applied to a variety of types of packing strap.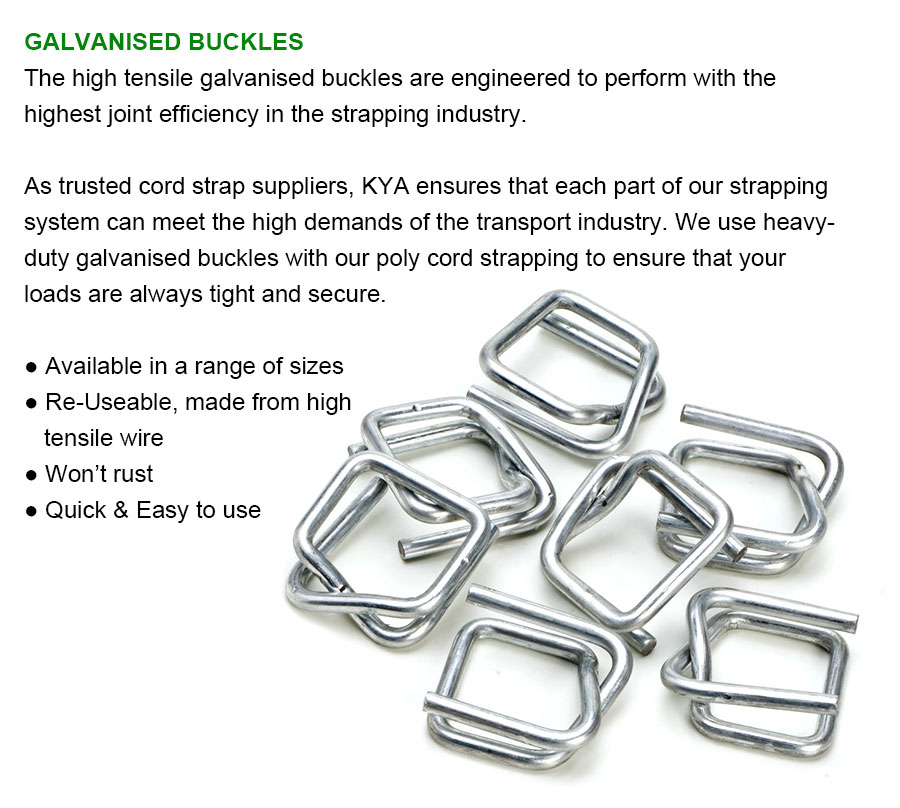 Polyester composite strap are manufactured from high tenacity, strongest synthetic fibers embedded in a polymer coating. It is quickly replacing steel banding as a safe, cost effective and environmentally friendly method of securing loads in many industrial applications. Due to its unique combination of elongation and memory, Composite Strapping can absorb impacts and load shifting that would normally break steel banding. Composite Strapping is soft, pliable and will not rust, so it will not cause injuries or damage valuable cargo, it is the ideal material to protect heavy loads, as well as irregular shaped goods during transportation.Our composite strapping products are available in various sizes to accommodate your requirements.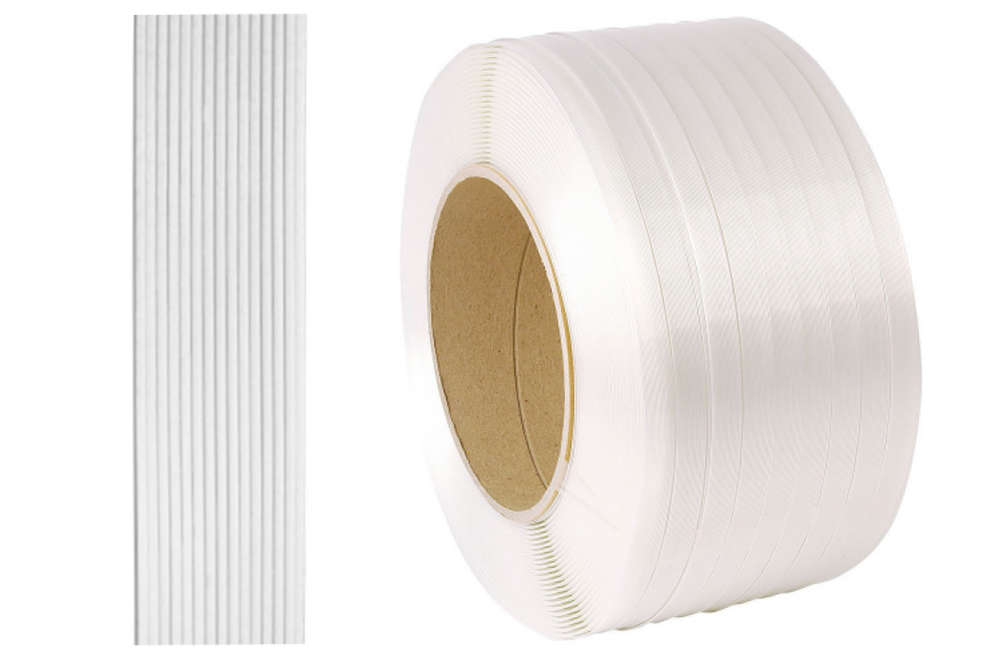 Features and Benefits:
♦ Stronger than steel strap
♦ Safe for users & receivers
♦ Does not damage to products
♦ Shock absorbent
♦ Light weight & portable
♦ Chemical resistant
♦ Will not rust or rot
♦ Weather and chemical resistant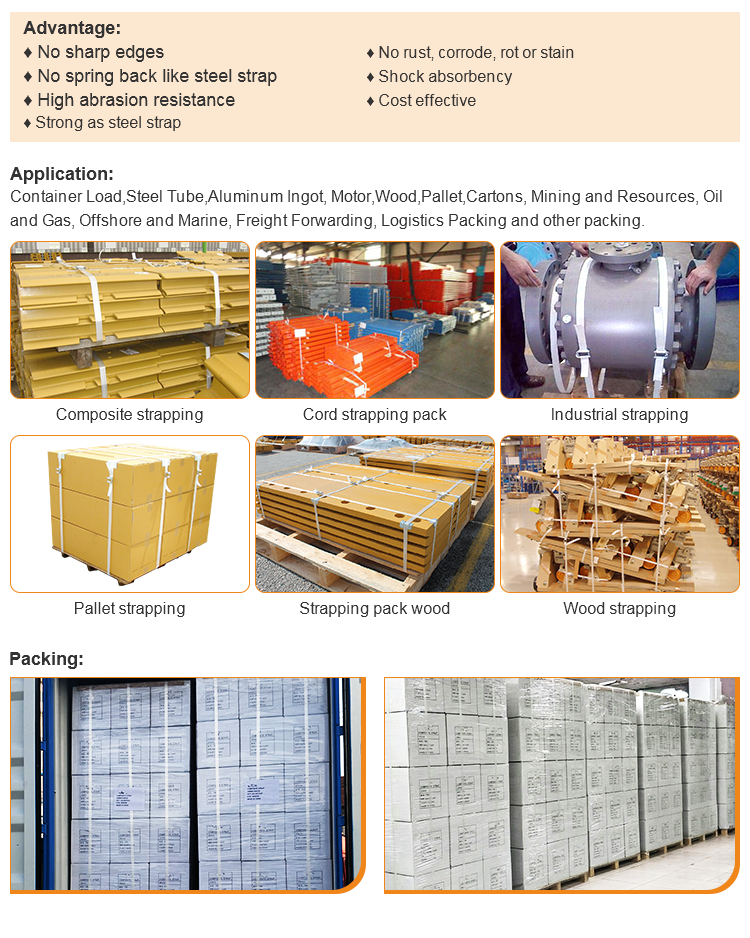 Video: