What are fence hog rings ?
Hog rings are made of heavy duty steel wire that can be bent while maintaining a strong holding power. According to the configuration, the hog ring staples can be divided into C type, D type and M type, and can be collated for pneumatic hog ring guns operation or loose-packed in a plastic bag for working with hog ring pliers. Installment can be realized just by placing the open end of the ring around the secured objects, then compress the hog ring into an circular shape. Thus create a efficient and sturdy connection for bedding production, wire mesh fencing, auto seating, etc.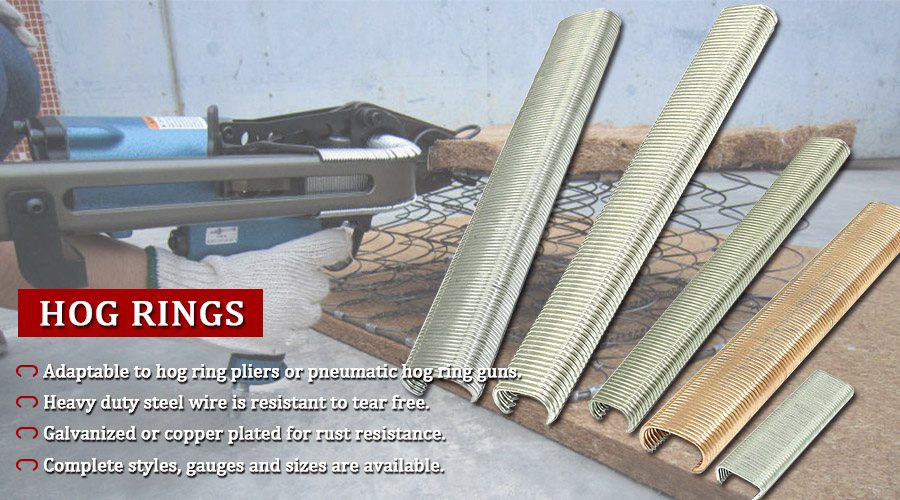 What are hog rings for?
1. Carton binding.
2. Gabion box fixation.
3. Furniture making.
4. Car seat assembling,
5. Spring mattress Engineering works,
6. Interios, Wiring,Fencing,
7. Golf nets, Insulation,
8. Camouflaged nets, Gardening etc.
How do you use a hog ring on a chain link fence ?

1. Use hog ring pliers by first setting the hog ring around the material being secured.
2. When installing the wire fabric on a chain link fence, you must attach the bottom of the fabric to a bottom tension wire strung from one end post to another.

3. Compress the "C" wire into an "O" shape, securing the chain link mesh to the tension wire.
HOG RINGS VIDEO:
Related Products: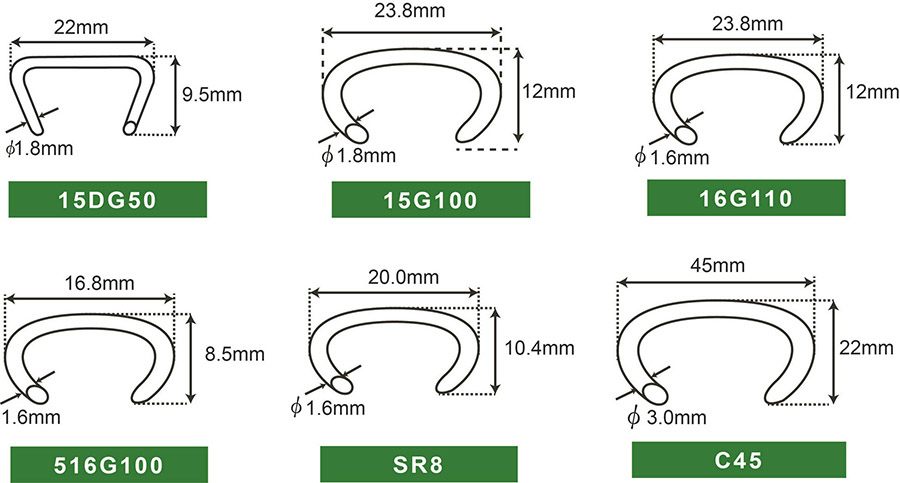 KYA HOG RINGS CATALOGUE DOWNLOAD:

KYA HOG RINGS.pdf